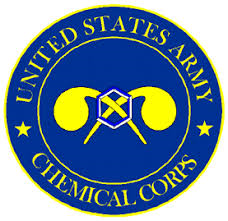 Fort Leonard Wood, Mo. (June 1, 2018) – The U.S. Army Chemical, Biological, Radiological and Nuclear School at Fort Leonard Wood will host a combined promotion and change-of-responsibility ceremony at 9 a.m. June 11 on the Maneuver Support Center of Excellence Plaza.
During the ceremony, Chief Warrant Officer 2 Jesse Deberry and Chief Warrant Officer 2 Robert Lockwood will both be promoted to the rank of Chief Warrant Officer 3. They will then pass the officer's sabre to signify Lockwood's acceptance of responsibility as the third Chemical Regimental Chief Warrant Officer.
An awards presentation will take place before the ceremony at 8:45 a.m. at the Thurman Hall Foyer to recognize Deberry, who has served in his current position since July 2016. Deberry heads to Aberdeen Proving Ground, Maryland, where he will be assigned to the 20th CBRNE Command.
A welcome reception for Lockwood will be held at the Thurman Hall Foyer immediately following the ceremony. Lockwood comes to Fort Leonard Wood from Fort Drum, New York, where he was assigned to the 10th Mountain Division.
The regimental chief warrant officer is responsible for the leadership and mentorship of all warrant officers in the Chemical Corps.